Nearly 85% of financial counsellors in Australia have reported that half, most or all their clients now have some form of buy now pay later debt.
Often branded the modern-day layby, buy now pay later services essentially offer the same thing, but you get the product (which could be anything from a new outfit, pub dinner or airline ticket) upfront.
Below we explain what you need to know about buy now pay later services, noting 84% of financial counsellors said half, most or all their clients now have buy now pay later debt, up from 31% just a year ago1.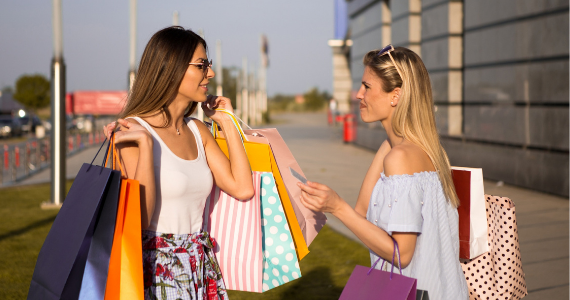 What buy now pay later services provide
Buy now pay later services (Afterpay, LatitudePay, Openpay and zipPay to name a few) are offered by various retailers and give customers another option to pay when shopping online or in person.
Rather than pay for a product on the spot, buy now pay later services allow you to pay in instalments over a set period of time via a buy now pay later account, which deducts cash from your chosen debit or credit card.
Purchase limits generally apply and, depending on the provider, may vary according to things like how long you've been using the service and your payment track record to date.
How buy now pay later providers charge you money
Many buy now pay later services are interest and fee free (if you pay on time that is!). If a payment is scheduled to be deducted and money isn't in your nominated account, late fees typically apply.
For that reason, it's important you have the right amount of money in your account when your instalments are due and that you're across any other charges that might be payable before signing up. These may include establishment fees, monthly account-keeping fees and payment processing fees.
Another thing to keep in mind is while buy now pay later providers mightn't charge interest on your purchase, the credit card that's being deducted to cover your instalments generally will. Likewise, if you're using a debit card and don't have enough money in your account, your bank could charge overdraw fees on top.
What buy now pay later groups don't know about you
Because buy now pay later services don't charge people interest, they aren't regulated under Australia's National Credit Code, like your credit card company or home loan provider will be2.
This means there are generally no affordability assessments or credit checks, which makes it easy to access buy now pay later services, regardless of whether you can afford it and what your credit history might say. Fewer regulations mean there could also be issues if you need to negotiate financial hardship arrangements.
4. How users are spending money they don't have
While buy now pay later services can be handy if you have cash available and are able to pay on time, if you don't, little debts stemming from things like late fees could quickly turn into much bigger debts.
For this reason, it's a good idea to have a budget in place when it comes to buy now pay later accounts. This is important considering 61% of financial counsellors surveyed in Australia said most or all their clients with buy now pay later debt struggled to pay other living expenses, such as food, rent, utilities and medical expenses, with many prioritising buy now pay later repayments to keep their accounts open.
5. How your credit rating could be affected if you don't pay on time
Buy now pay later services might not check your credit history when they sign you up like other credit providers, but they're still able to report late or missed payments to credit reporting agencies, which keep files on your credit worthiness.
This is worth noting because if you have black marks on your credit report, it could make it hard to borrow money in future from other types of lenders who will assess your credit report.
6. How a customer dispute may be handled differently
Because you're not paying the retailer direct when using a buy now pay later service, customer disputes may be handled a little differently.
With that in mind, it's worth checking out your buy now pay later provider's dispute resolution policy, so that there are no surprises if something you purchased doesn't turn up, or you want to refund or return something that isn't quite right.
Where to go for more information
It's always important to check the terms and conditions before signing up to any new service provider to make sure you're across fees, charges and other policies that may be in the fine print.
In the meantime, if you're struggling with buy now pay later debt or any type of debt, check out the financially vulnerable section of our website for a range of tools, resources and who you can contact. Free financial counselling is also available from the National Debt Helpline on 1800 007 007.
Or alternatively, you could contact us if you need help with your finances. Phone us on 1300 00 FUJI (1300 00 3854)
Source: AMP January 2022
1, 2 Financial Counselling Australia Report – It's Credit, It's Causing Harm and It Needs Better Safeguards: What Financial Counsellors Say About Buy Now Pay Later