Your next life stage requires careful planning. Here are eight key things you should consider before entering retirement.
Retirement is a period of life that many people spend years dreaming about: the chance to finally leave work behind and enjoy much-needed time with family and friends. While it's natural to be excited about retirement, it's worth getting all your ducks in a row before you say goodbye to work – and a regular income – forever.
If you're edging towards retirement age, here are eight signs that you might not be ready to sail off into the sunset just yet.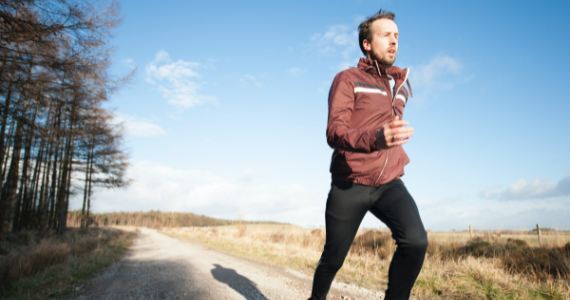 1. You don't have a clear idea of your personal finances
You wouldn't venture into an unknown city without a map and expect to have control over where you end up. When it comes to your retirement plan, you shouldn't be navigating without direction either.
"Understanding your finances means you hopefully won't encounter any surprises," says Dianne Charman, Managing Director of Jade Financial Group. "Although we can at times put our heads in the sand, we need to remember we do have control to make change – however difficult or challenging it might feel. If the financial side of your life is on track, it puts you in a really good position to be able to handle other life events that might come your way."
Areas that are good to understand in detail include a well-rounded view of your super – how it's invested, the fee structure and how well it's performing. It can also be helpful to have an idea of how much super you'll need for retirement and what you expect your living expenses to be over the next 30 years or so.
2. You haven't worked out your new retirement income
One of the key factors in weighing up your financial situation at retirement is understanding what your new retirement income will be and whether you're financially ready to take this next big step. Without the regular pay cheque from your job, you may have to allocate yourself an amount you can comfortably live on for decades to come.
To figure out this amount, take time to assess how much money you'll need to retire comfortably. It can also be useful to work through a detailed budget to ensure the projected amount can go the distance.
3. You haven't tried living on your retirement income
'Try before you buy' is an age-old adage for a reason, and it's especially relevant when it comes to your retirement. You don't want to run out of money before you've made it to your golden years.
"It's possible to take too much at the beginning of your retirement and have it catch up with you later," says Charman. "It can really be quite a challenge to get the right mix so give yourself a chance to see whether the income you've allocated to your retirement lifestyle is livable."
And if it's not? It's a lot easier to rectify this before retirement, as opposed to when you've already said goodbye to work and bought yourself that long-coveted boat or seaside property.
4. You have too much debt
According to Charman, it's not a good idea to carry any debt into retirement.
"Sometimes you may have some investment debt which might be appropriate to retain, or you borrow during your retirement, which is usually linked to investment debt as well," she says. "So while debt is not unusual, personal debt in retirement is not ideal at all."
5. You haven't maximised your super
Charman says the question she's most frequently asked is: "Will I have enough super?"
"The simple answer is you won't if you don't seek knowledge and advice," she says. "You need to be proactive and learn how you can achieve your goals."
So, do you have enough retirement savings? Speak to your financial adviser about the possibility of further super contributions and what might be a realistic amount for you to contribute.
"We need to be engaged with our money to ensure we maximise what we put away for the future. Knowledge is power, so tap into those people who have more than you and are willing to share it," says Charman.
6. You haven't considered how your needs might change
The transition to retirement often mirrors your journey into old age, which is why it's important to factor additional healthcare needs into your retirement plan. Life is unpredictable at the best of times, but a financial buffer can take the sting out of any unexpected shifts, especially where your health is concerned. Consider how your healthcare needs might change over the course of your retirement, including factors such as preventative care and health insurance.
7. You haven't emotionally prepared for retirement
8. You haven't spoken to your family about your plans
It may be your retirement but your choice to finally wind down your working life can have implications for more than just you and your partner.
"When telling your family about your retirement plans, be cautious. They will usually be excited for you and then, maybe, say, 'Great, you can help look after the grandkids' or 'Great, I need some help with my home'. And the list of opportunities your loved ones see goes on," says Charman.
Expectations can be a tricky thing to anticipate but they can, to some extent, be managed, especially with clear communication.
"My tip is to put in place boundaries when sharing your exciting news. Tell them what your plans are and if there is an offer to do certain things, set expectations on this, including times to review the arrangements."
If you need advice about your retirement, contact us on 1300 00 FUJI (1300 00 3854).
Source: AMP
Important:
This information is provided by AMP Life Limited. It is general information only and hasn't taken your circumstances into account. It's important to consider your particular circumstances and the relevant Product Disclosure Statement or Terms and Conditions, available by calling 1300 00 FUJI (1300 00 3854), before deciding what's right for you.
All information in this article is subject to change without notice. Although the information is from sources considered reliable, AMP and our company do not guarantee that it is accurate or complete. You should not rely upon it and should seek professional advice before making any financial decision. Except where liability under any statute cannot be excluded, AMP and our company do not accept any liability for any resulting loss or damage of the reader or any other person. Any links have been provided for information purposes only and will take you to external websites. Note: Our company does not endorse and is not responsible for the accuracy of the contents/information contained within the linked site(s) accessible from this page.